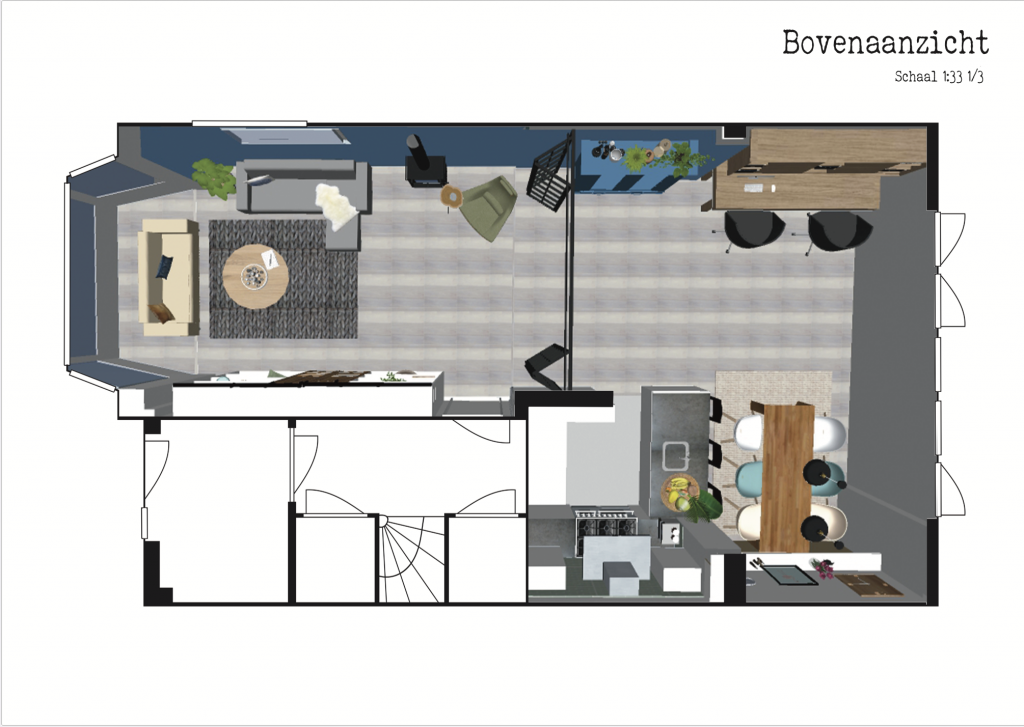 Exam project of Nimeto, 2017.

I did this project individual and had four weeks to complete it. I made an interior advice for my parents living room. This advice included; work instructions, technical drawings, moodboards, color and material advice and many more subjects. In the end I had a book with everything in it to achieve my interior design.
The concept of this design is based on their love of Terschelling (a dutch island). I combined the island feeling with their personal taste.
I loved doing this, but missed the depth in designing. So after I finished all my exams and got my certificate I went to the next challenge: Academie Artemis – allround styling.