Exam project of "kleur en interieur adviseur" Nimeto Utrecht, 2017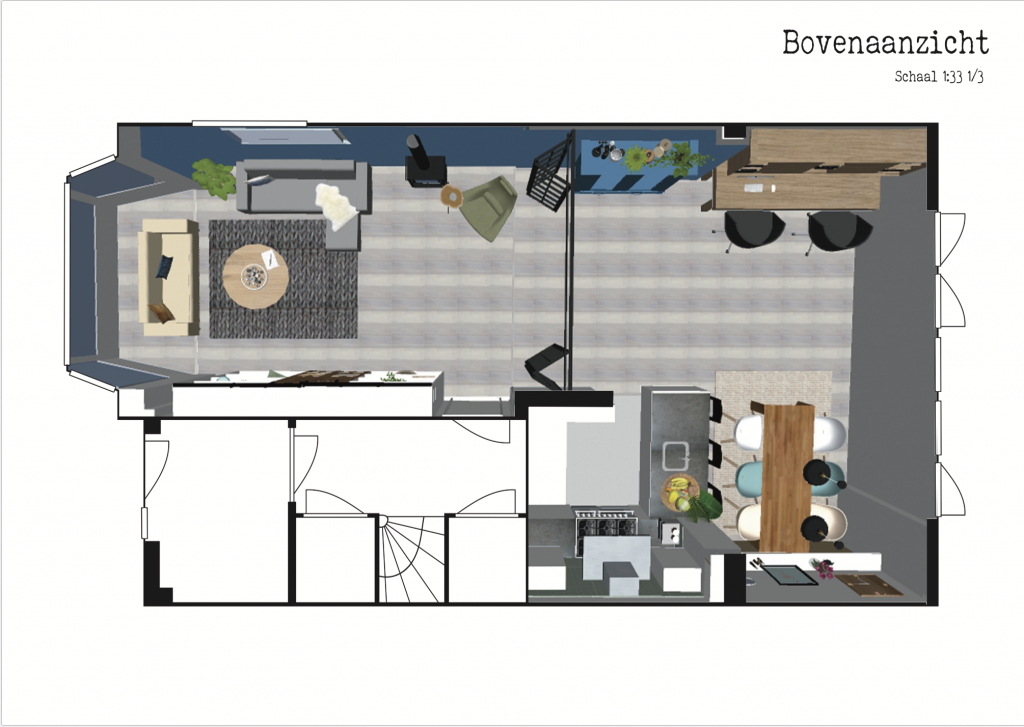 NL
Dit examenproject was individueel en ik kreeg vier weken de tijd.
Ik heb een interieuradvies gemaakt voor de woonkamer van een klant. Bij dit advies kwamen verschillende aspecten aan bod: werkinstructies, technische tekeningen, moodboards, kleur en materiaal advies en nog meer. Het was een plan van A tot Z.
Bij een interieuradvies vind ik het belangrijk dat de persoonlijkheid van de klant goed naar voren komt. De inspiratie voor dit design kwam voort uit de liefde voor Terschelling. De klant gaf aan graag elementen van de sfeer op het eiland terug te willen zien. Ik heb het gevoel van het eiland combineert met hun persoonlijke smaak.
ENG
This project for my exam was individual and I had four weeks to complete it.
I made an interior advice for the living room of a client. This advice included: work instructions, technical drawings, moodboards, color and material advice and many more subjects.
With a interior design I think it's very important to incorporate the personality of the client in the design.The concept of this design is based on their love for Terschelling (a dutch island). The client wanted to feel the nice vibes of the island in their home. I combined the island feeling with their personal taste.